---
Welcome to MILA Solutions. We're here to help the space community tell its story, provide personal commentary and insight, and offer professional services that include producing quality media products, creative communications, and managing special projects. Learn more here.
---
Update for November 2013


I am pleased to announce that the National Association of Rocketry has selected Cocoa Beach to be the site of their annual technical conference, which is known as NARCON. My good friend Patrick McCarthy of Space Florida is the chairman of the local organizing committee and I am serving as the vice-chairman. Here is the text from the news release that went out:
COCOA BEACH, Fla. – The National Association of Rocketry (NAR) will convene its next annual national convention, known as NARCON, on Florida's Space Coast during the weekend of Feb. 28 to March 2, 2014.

NARCON 2014 will feature technical sessions related to building and flying model rockets, related exhibits, a dinner featuring a "Meet the Astronauts" opportunity, and guest speakers drawn from some of the local "space legends."

"Hosting NARCON 2014 here on the Space Coast is just a natural," said Patrick McCarthy, chairman of the NARCON 2014 organizing committee and director of spaceport operations for Space Florida, the state's space agency.

"Our focus will be on the past, present and future of rocketry at all levels – from the beginning model rocketeer to the professionals flying the real deal all the way to Earth orbit," McCarthy said.

Tours of nearby Kennedy Space Center and Cape Canaveral Air Force Station will be available, and an opening reception will be held at the Air Force Space & Missile Museum History Center.

The International Palms Resort and Conference Center in Cocoa Beach will serve as the beachfront host to NARCON 2014. More than 100 model rocketeers from around the nation are expected to attend.

We've already got several speakers lined up, including KSC Director Bob Cabana, along with several other astronauts and local legends from our space program. So whether or not you're a big fan of model rocketry, there's going to be plenty to see and learn for space cadets of all ages.
More to come!
Jim Banke

---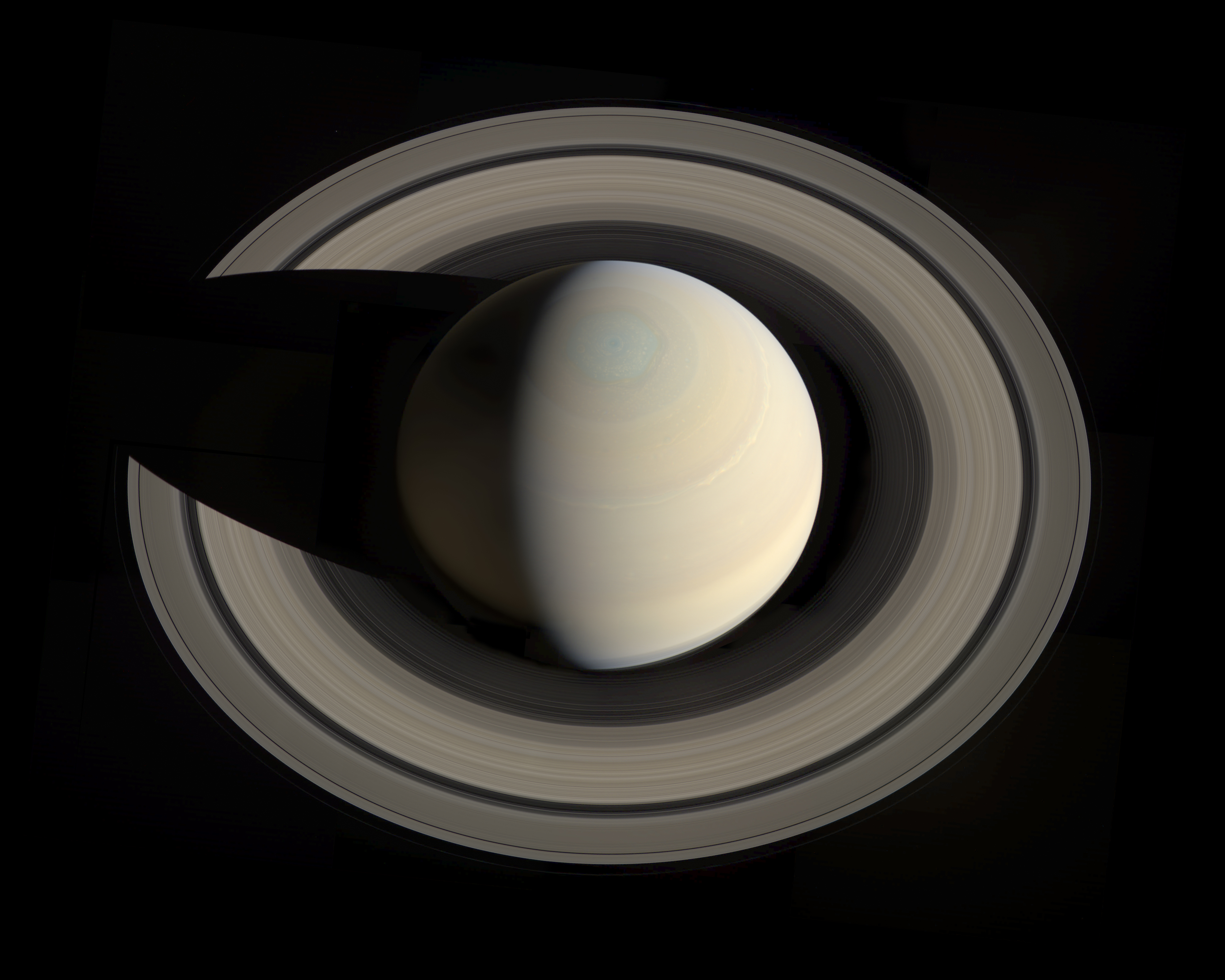 Is this not one of the coolest pictures of Saturn ever assembled? Here's the details from NASA's caption:

This portrait looking down on Saturn and its rings was created from images obtained by NASA's Cassini spacecraft on Oct. 10, 2013. It was made by amateur image processor and Cassini fan Gordan Ugarkovic. This image has not been geometrically corrected for shifts in the spacecraft perspective and still has some camera artifacts.The mosaic was created from 12 image footprints with red, blue and green filters from Cassini's imaging science subsystem. Ugarkovic used full color sets for 11 of the footprints and red and blue images for one footprint.
---